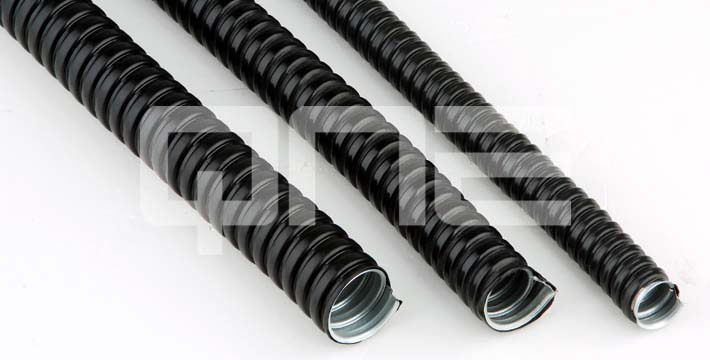 PRODUCT NAME
PVC Coated Flexible Conduit(JSH)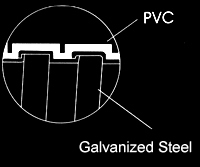 Product Specification:
1. Coated JS metal conduit with PVC material.
2. Good flexibility, twist resistance and good bending performance, able to bear heavy loads; Acid resistant, lubricant resistant and coolant resistant; Luster on surface and abrasion resistant.
3. The structure is buckle structure, whick enhances the pull resistance and is not liable to crack or deform.
4. JSH PVC coated flexible conduit can be used for high requirement connection.

Specification
Inner
diameter
(mm)
Outer
Diameter
(mm)
Distance
(mm)
Packaging
(meter)
Suitable
pipes
Metric
System
G
System
Thin
steel
Thick
steel
Ф6
5.7
8.2
2.7
100
Ф8
7.4
11.8
4
100
Ф10
5/16
9.4
14.5
4.7
100
#12 - 1/2
Ф12
1/4
11.4
16.5
4.7
100
#15 - 5/8
#10 - 3/8
Ф15
3/8
14.4
20.2
5.7
100
#20 - 3/4
#15 - 1/2
Ф20
1/2
19.3
24.5
6.4
50
#25 - 1
#20 - 3/4
Ф25
3/4
24
31.7
8.7
50
#32 - 1/1/4
#25 - 1
Ф32
1/1/4
31
39.6
10.5
25
#40 - 1/1/2
#32 - 1/1/4
Ф38
1/1/2
37
46.6
11.4
25
#50 - 2
#40 - 1/1/2
Ф51
2
49
59.6
11.4
20
#70 - 2/1/2
#50 - 2
Ф64
2/1/2
62
74
14.2
10
#70 - 2/1/2
Ф75
3
72.5
85
14.2
10
#80 3
Ф100
4
96.5
109
14.2
10
#100 4
Ф125
5
121.5
135.5
14.2
5
#125 5
Ф150
6
145.5
161.5
14.2
5
#150 6